THE MONSTERtt

Pictured below is a truly mammoth Pacific blue marlin weighing in the vicinity of 3,000 lbs. Note the width of the fish through the "shoulders" and the very pronounced crest.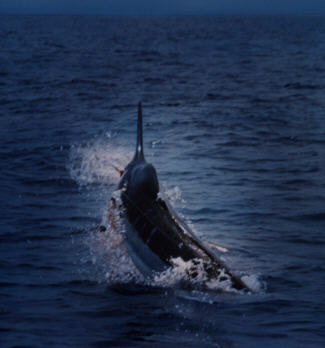 The enormous Pacific blue marlin pictured below weighed 1,656 lbs. and was caught in 1984 by angler Gary Merriman fishing with the legendary Capt. Bart Miller on his "Black Bart." This 17-foot long beast is the largest blue marlin ever brought into Kona, Hawaii, and the second largest Pacific blue ever caught by rod and reel. It was also the largest blue marlin caught in the world in 1984.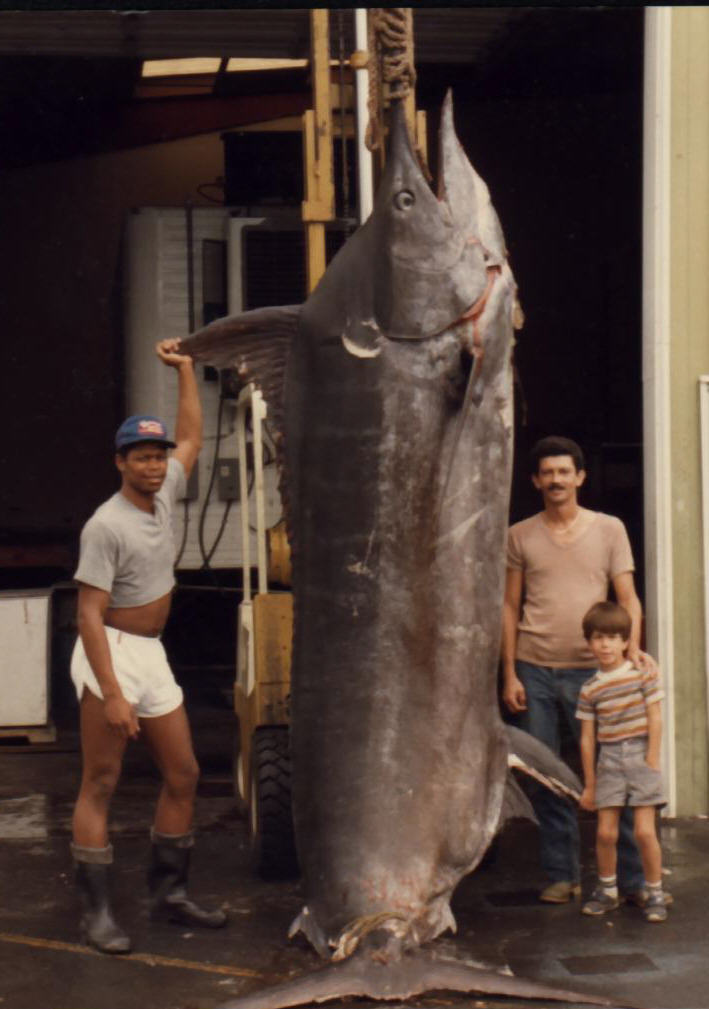 Pictured below is a massive blue marlin that was caught off Okinawa by a commercial fisherman using a handline. It is said to have "bottomed" a one ton (1,000 kg) set of scales meaning the fish weighed more than 2,200 lbs.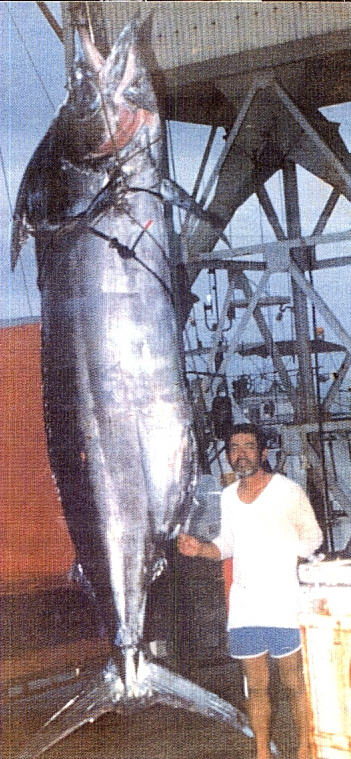 \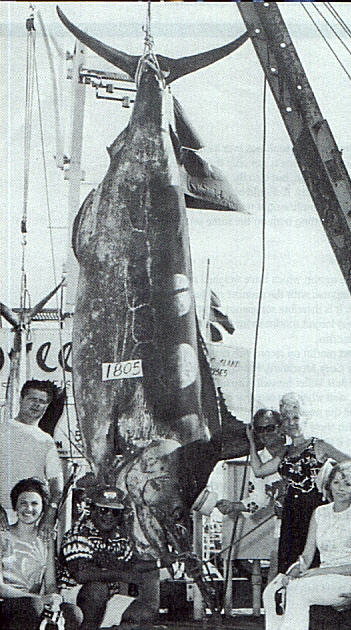 t

Largest Blue Marlin on Rod and Reel

Above, this is known as "Choy's Monster." It weighed 1,805 lbs. or 820 kg. when weighed in Honolulu in 1970. Capt. Cornelius Choy and his daughter Gail acting as deckhand had taken 6 holiday makers out for a days sport fishing. None were experienced anglers. After fighting the fish for some time and passing the rod around, Capt. Chow finally took the rod and brought the fish to the boat where his daughter wired it. Naturally, it could not qualify for an IGFA world record, but it does stand to this day as the largest blue ever taken on rod and reel. (Photo, IGFA)





I had a book when I was a kid - "Big fish and blue water."



They sure don't make em [Blue Marlin] like they used to.